La France, Terre de vins: July 2021
Been dreaming of a Eurotrip next year? You're not the only one. The good news is that with Covid vaccines rolling out, there's finally an end to the pandemic in sight. Hopeful health professionals are predicting eased up travel restrictions by next spring. Just in time, too, because if all goes well, we'll be heading on an epic trip though France next July and I want YOU there with us.
Scheduled for July 7-17, 2021, Terre de vins (Land of wines) is a small group trip that will take us through some of my favorite spots in l'Hexagone. We will meet in Paris and spend a night and day there taking in the sights there before heading to a tiny, picturesque village surrounded by vineyards in the Loire Valley. We will spend three nights in the Loire exploring local wineries, goat cheese farms, mushroom caves, and other spots only locals know about. We will also get to explore some of the historical opulence of the region as we visit some of the most famous châteaux in the world. You'll get the opportunity to kayak/canoe the Loire River and take a gorgeous morning hot air balloon over the vast Loire Valley.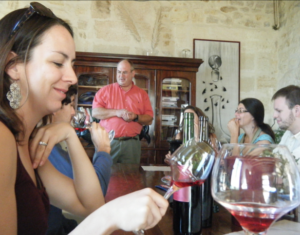 From the Loire Valley, we will head to the Bordeaux region for two nights, exploring both the right and left banks of the Garonne. Get ready to earn your wine with some fresh-air fitness as we bike through the vineyards and châteaux of the Bordelais, stopping for tastings along the way. (Don't worry, you can make it easy peasy on an e-bike!). In arguably the most renowned wine region in the world, we will have the opportunity to pick the winemakers' brains to learn about how these masters create their heavenly libations.
From Bordeaux, we will take a quick flight to Marseille and head into the heart of Provence to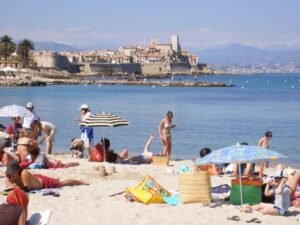 explore the lavender fields that should be in full bloom that time of year, and to learn about and taste some exquisite rosé provençal before heading to Saint-Tropez for the night. From Saint-Tropez, we will sail in style to my neverland, Antibes, in the heart of the Côte d'Azur. Antibes will be our home base for the last three nights of the trip. From here we can explore Nice and other surrounding towns, practice our French at the local Marché Provençal, visit the Musée Picasso, hit up the beach clubs in Juan-les-Pins, and more. We will ring la Fête Nationale (Bastille Day) on July 14, with fireworks over the Mediterranean!
 This trip at a glance (10 nights/11 days):
1 night Paris
3 nights Loire Valley
2 nights Bordeaux region
1 night Saint-Tropez
3 nights Antibes
Includes:
2-3 meals a day (plus local recommendations for your other meals)
Guided daily activities with entrance fees and transportation (including 8-10 vineyard visits/wine tastings, meals at Michelin starred restaurants, sailing the Mediterranean, and much, much more)
Lodging in gorgeously fitted local guesthouses
Time built in for you to do your own exploring
Does not include:
International flights
Required travel insurance
Spending money for some meals, souvenirs, and optional activities including a morning hot air balloon ride over the Loire Valley (highly recommended!)
Trip cost: $3,490 USD (€2,990/£2,690) per person based on double occupancy. (Please inquire about the single supplement cost if you'd like your own room.)
This is a highly curated, unique, immersive voyage through four regions of our beloved France – a chance to visit the country as you've not seen it before, even if you're a multi-time France travel vet. Come indulge in your senses and in the best food and wine you've had in a long, long time.
This small group is capped at 12 and as of right now there are just 8 spots left!
Contact me today for more info and to apply to secure your spot! kathy@islandimmersion.com
There is no obligation to apply and no deposit money due until mid-February once we have a better handle on whether this trip can definitely run. So what are you waiting for? Get in touch! La belle France vous attend! Venez tous, buvez et soyez heureux.