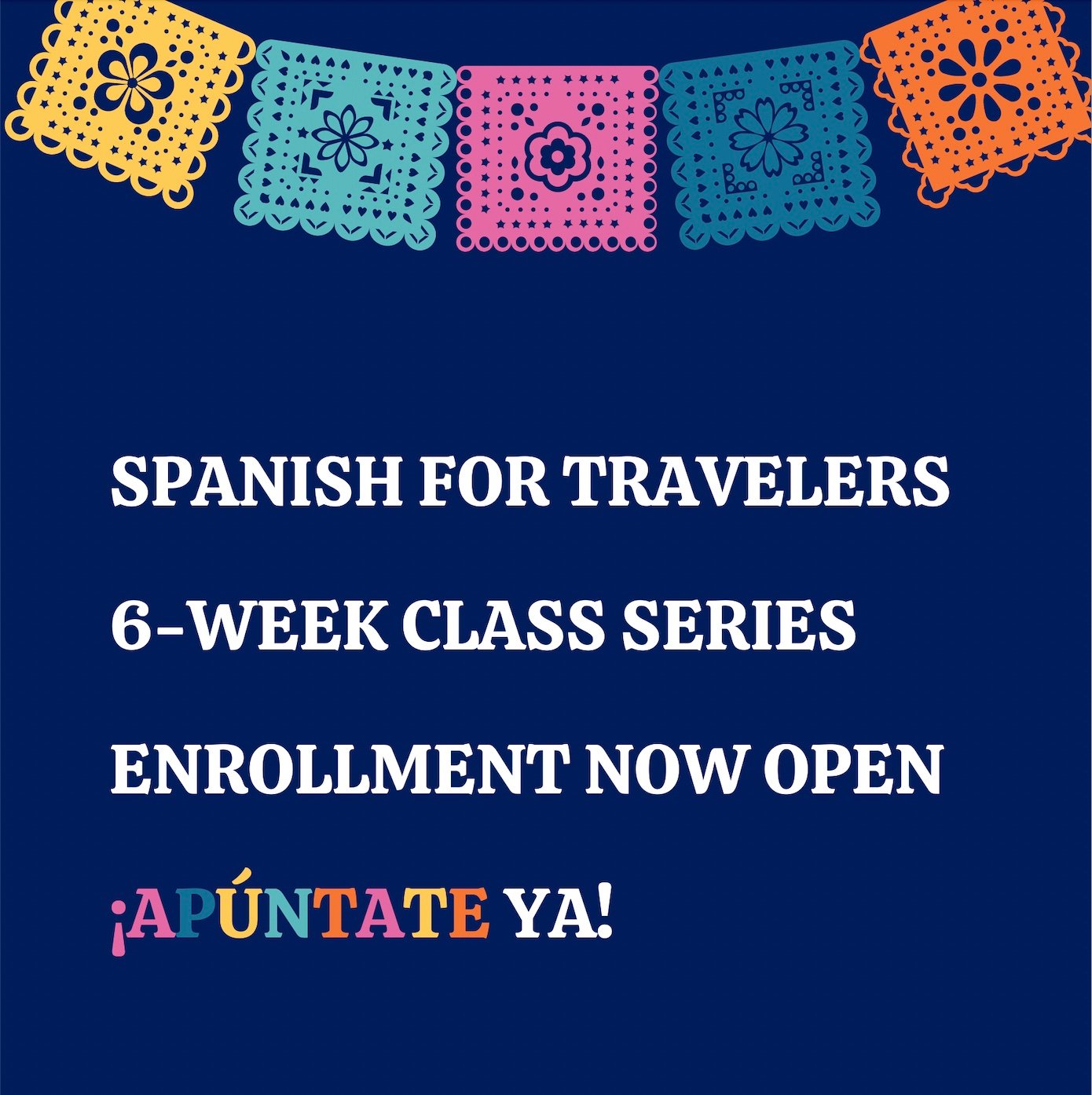 SPANISH FOR TRAVELERS, Mar 16 – Apr 20, 2022
Ready to kick your Spanish into gear? Now is the time: Our first ever Spanish small group classes are going live online for 6 weeks this March 16 – April 20, 2022!
Planning on traveling or moving to a Spanish speaking country and want to jumpstart your Spanish? Or maybe you're already there and want to develop your skills even further? We will focus on building the language skills you need to level up and communicate meaningfully and confidently while you're abroad.
This program includes:
- A one-on-one level placement entry interview
- Six weekly one-hour live online happy hour small group classes
- Interactive and useful "homework" activities with instructor feedback
- A one-on-one exit interview with recommendations for future study
- ONE YEAR of access to the Happy Hour Spanish online learning program
Live online weekly classes will be held Wednesday evenings.* Come spend your Wednesday happy hours with us practicing Spanish with new friends!
Program cost is $200 per student.
Sign up with a friend and you each get 10% off ($180 each)!
*Wednesday class times will be 5-6pm and 6-7pm Pacific time. These classes will be divided into beginner and intermediate based on student enrollment.